How the electronics and application were created in ASN Plus s.r.o. and conquered the world
The corporation Jefftron is not well known among the common population in Czech Republic. However, there is a community which worships its products. For example, the product Leviathan has conquered the entire world. Leviathan is being bought and installed all around the world by sport enthusiasts and professionals and it helps both to win during sport competitions. You still don't know which sport we are mentioning? It is an airsoft.
Leviathan - a control unit which is directly installed in airsoft gun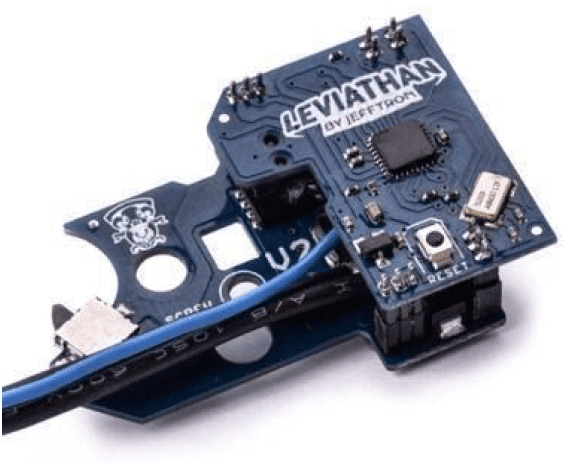 It brings the option of gun adjustment to a user exactly how he wants it. And not only this, the control unit uses bluetooth technology to communicate with smartphones. The application in the phone shows information from Leviathan, based on it it creates statistics, deals with potential inefficiencies and many more. The product Leviathan has become really popular, so it is sold in thousands of pieces per year all around the world
And what is behind the success of the Jefftron corporation?
First, it is a business idea, vision, and a lot of hard work. On the other hand, these projects are not a one man show, it is the exact opposite. For a product like Leviathan to start existing, it is necessary to invest thousands of hours in development, design, production and prototype testing. After all this with a little luck, you can achieve a product which is nearing perfection.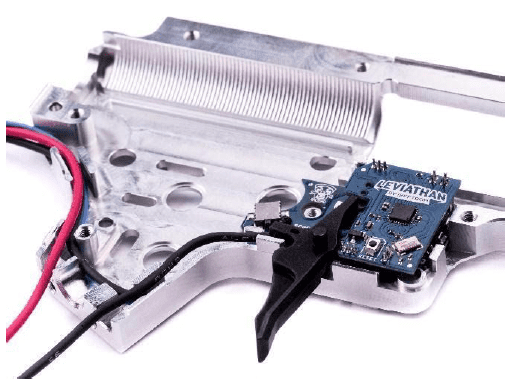 At the time when Ing. Filip Němec started thinking about the product Leviathan, he did not know the company ASN Plus. He was aware that it will be challenging to create a product which has to match all the demands on quality and functionality in that uncompromising sport like airsoft. He knew that he would have to get a partner who would be able to help him with product development.
Cooperation with a reliable partner as the key to success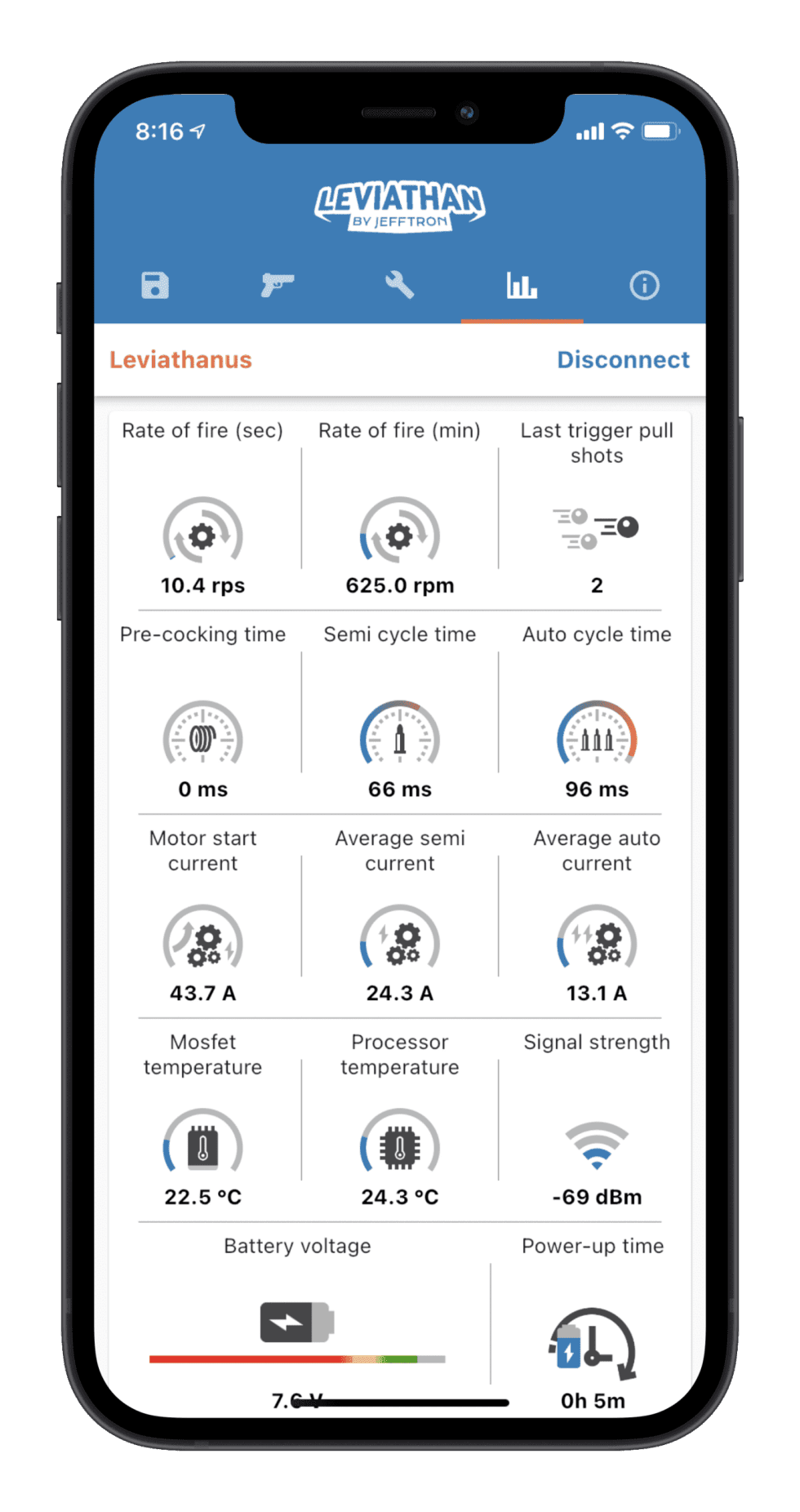 The path to find the right partner for such a complicated task was not simple at all. The owner of Jefftron corporation has gone through some failures during the selections for a partner for this project. These failures were either costy, either time consuming and the date of product presentation was approaching. Finally he managed to get thanks to references to company ASN Plus. The deal was quite fast, the first outlines of the product which conquered the world were drawn during the first meeting. The meeting was followed by development, then prototype. It was intensively tested in the specialized laboratories of ASN Plus. After debugging some little deficiencies, the product was ready for serial production, which was organized by company ASN Plus as well.
Jefftron received a comprehensive solution including the physical product series, which were ready to be sent directly to customers.
This product uses bluetooth for communication, bootloader for online firmware updates, microcontrollers STM32 and mobile application (iOS, Android).
The electronics needed to be optimized for a tiny space in the gun, which varies among airsoft gun manufacturers. It was also necessary to create the control units in more shape versions, specific for each of the manufacturers and also to guarantee functionality consistency among the versions at the same time.
Another requirement was to implement a software tool in the control unit, which is necessary to continuously improve the product and though the users all around the world would be able to download the upgrade directly to their device by themselves. This challenging task ASN Plus solved by implementing the bootloader.
Last, but not least, it was also necessary to fulfill the assignment within a couple of months, because the date of IWA, the international weapons exhibition, on which the Leviathan was planned to be presented, was quickly coming. ASN Plus accomplished all the tasks with verve and enthusiasm.
Soon the product was developed and it has matched all the requirements and even more. ASN Plus managed to create a product which is even highly durable and is able to face extreme temperatures and humidity.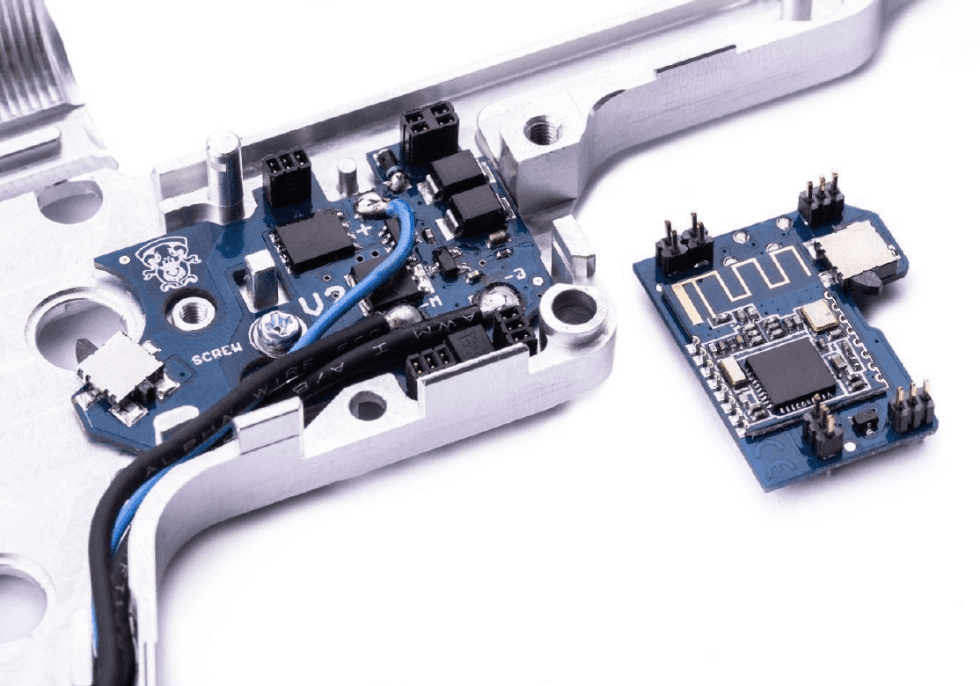 Leviathan was tested by immersion in cold water, burning of gunpowder etc. If you are interested in a video of this testing
This product uses bluetooth for communication, bootloader for online firmware updates, microcontrollers STM32 and mobile application (iOS, Android). An integral part of it is a mobile application with an intuitive user interface, which we developed in Flutter.