SBC firmware and applications for mechatronics solutions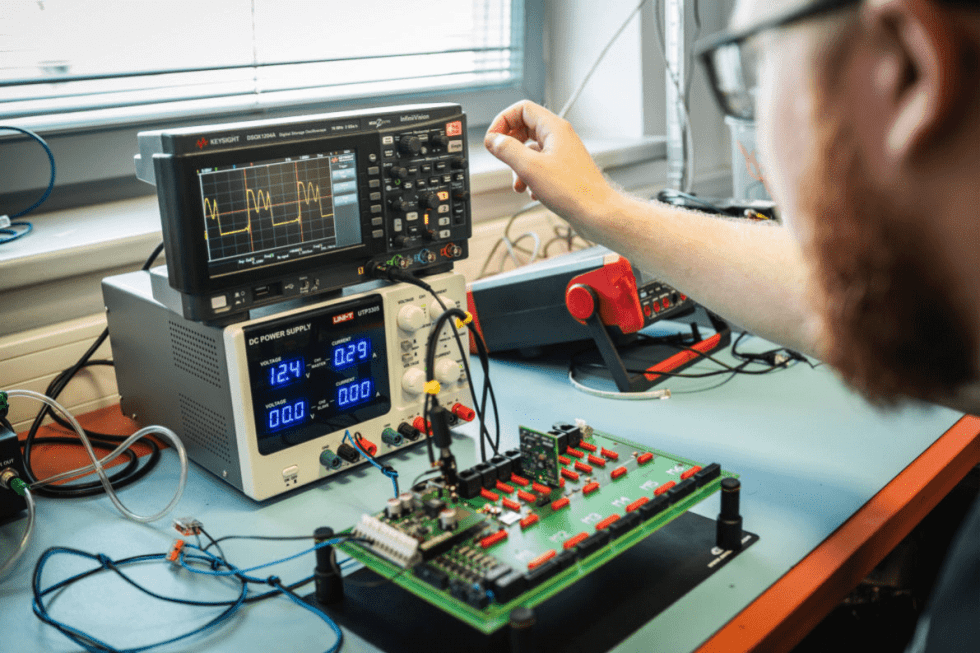 We connect know-how from the field of electronics and complex applications.
We develop firmware for microcontrollers (STM32, ESP32, etc.) and single-board computers such as Raspberry Pi and other more industrial modules. We develop not only firmware mostly C/C++, Python, VHDL. We create mobile and web apps usually in Flutter or React, apps for desktop in C#. And we are ready to combine all parts of firmware implemented into complex environment with application.
We are capable to develop firmware to work and to meet standards and general principles of good praxis, to be documented and easy to pass. We have developed firmware, which is used by online devices all over the world and users can remotely update it via mobile or desktop applications.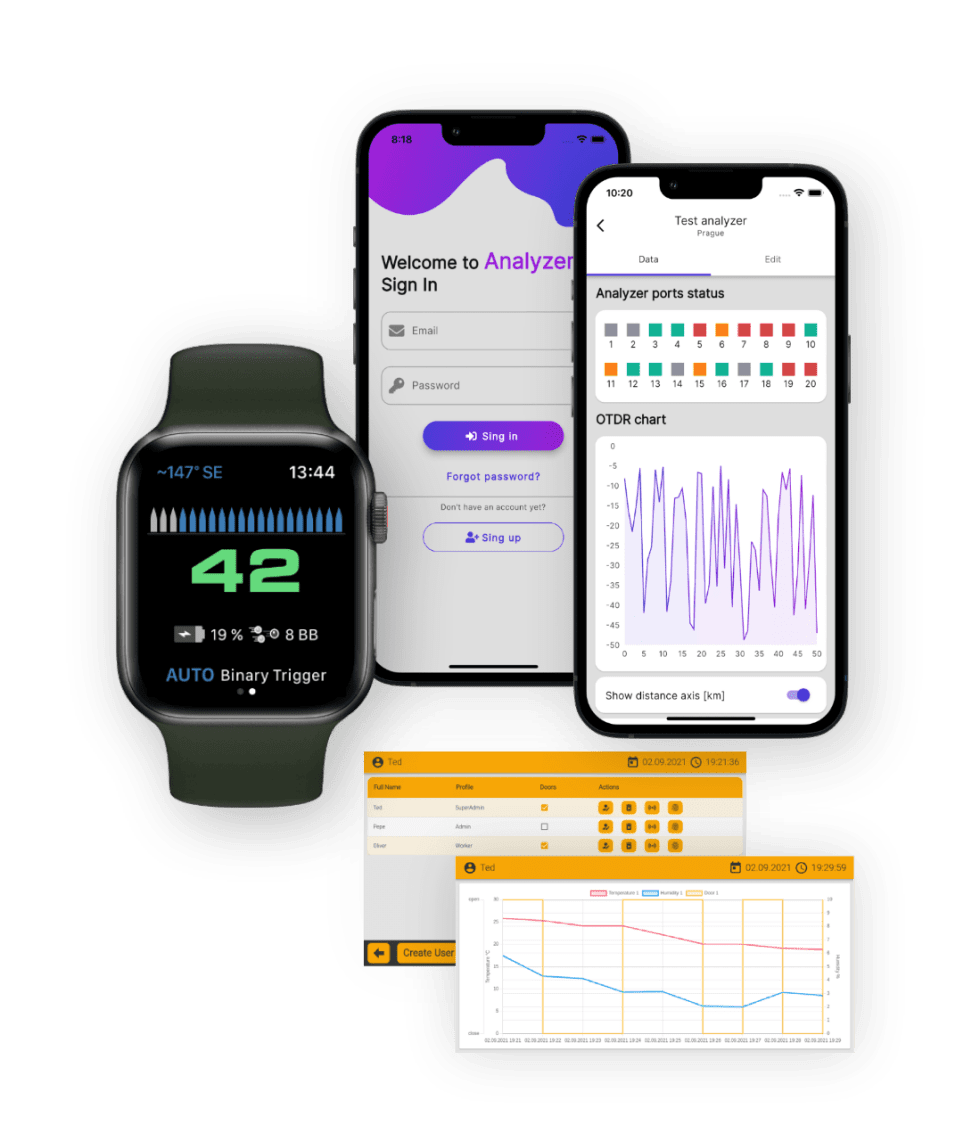 Our customers most often need:
Take a look at our referential projects.
The device firmware fully controls airsoft gun shooting parameters and enables its setting through connected smartphone application. The firmware is based on STM32 family of 32-bit microcontroller based on the Arm® Cortex®-M processor. Controlled parameters complettely managed via device firmware are e.g. cadence, burst length, spring pretensioning. The smartphone application than enables user's statistics tracking and evaluating.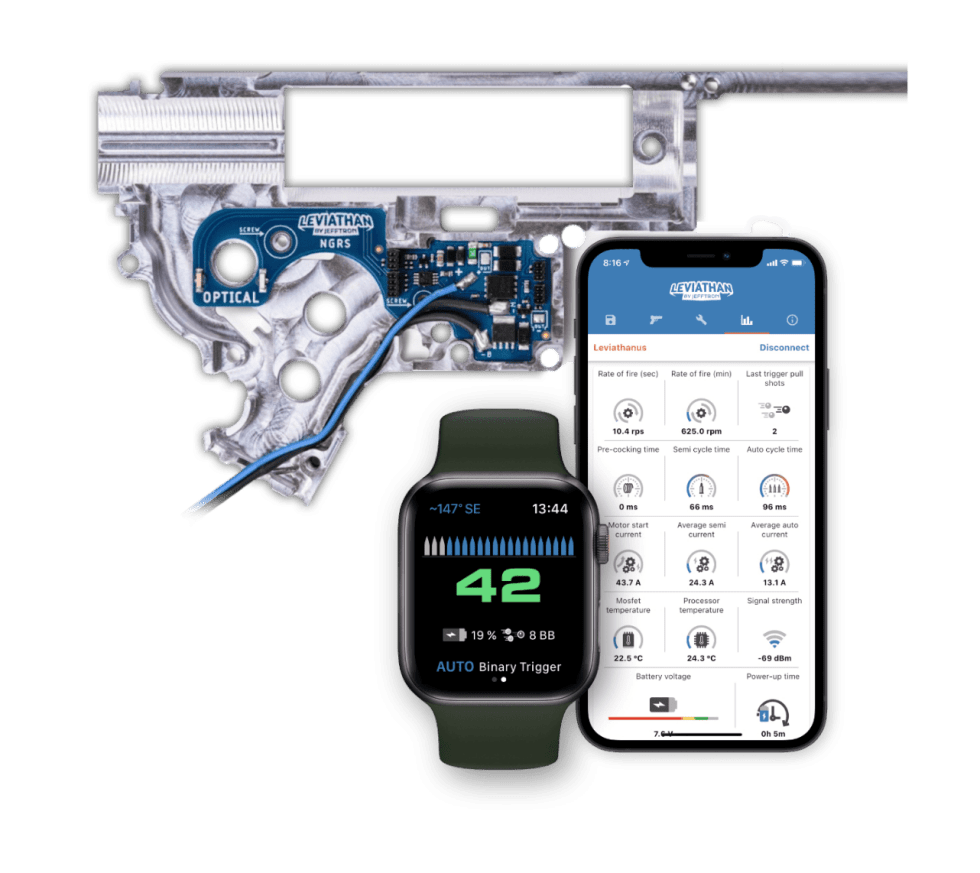 MP Dry Cabinet
DC Unit - Dry cabinet
DC unit fully controls and monitors climatic conditions of the Dry cabinet. It is based on Broadcom BCM2711 quad-core Cortex-A72 with complex I/O possibilities as RS-485, Modbus, Ethernet, USB, Wi-Fi, HDMI, and other digital I/O. Uses RFID and fingerprint to enable setting and to gain access to the cabinet.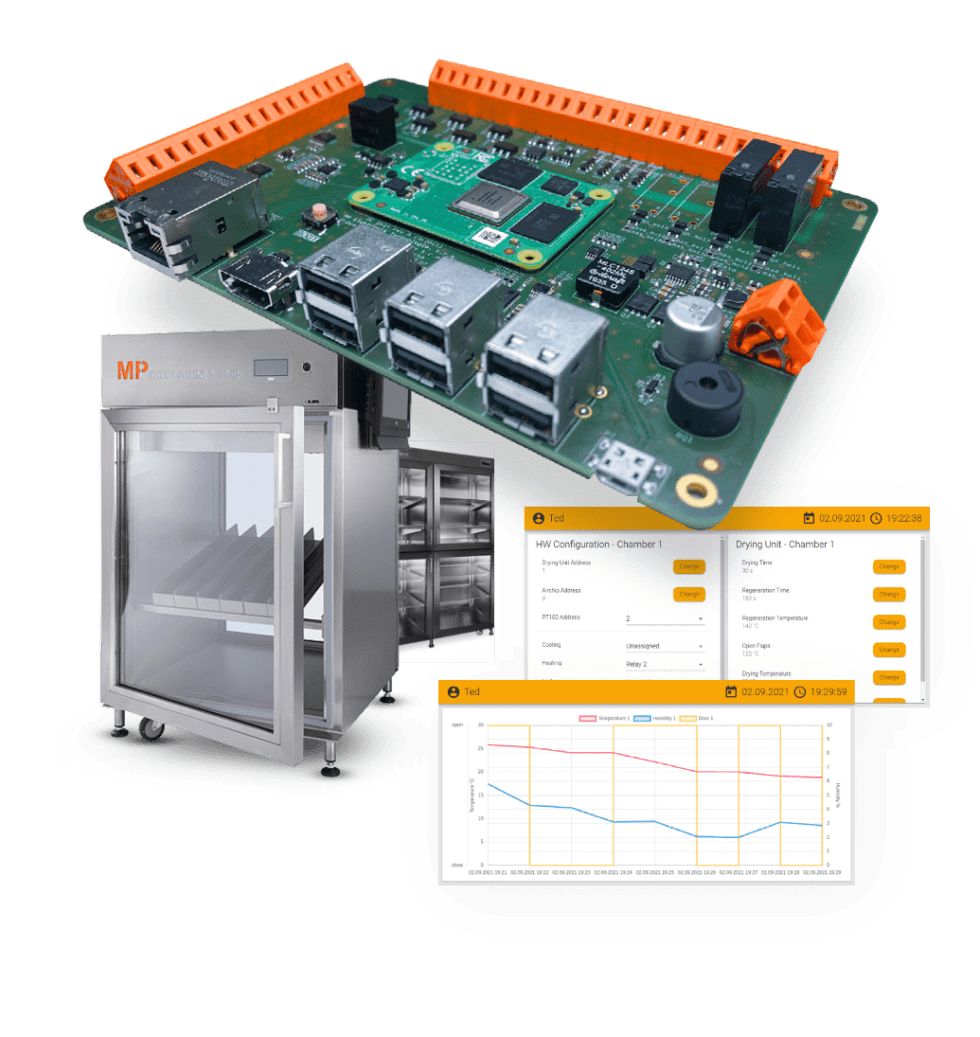 Dekstra Bus
DC Unit - Bus door
The unique firmware of this device was implemented on the STM32 family of 32-bit microcontroller. It must manage and control the complex environment of public bus door mechatronics. It responds to passenger requirements and behaviour, but also, for example, to the ambient temperature and the resulting state of the controlled mechanics (DC motors), controls signal buttons and other peripherals. Status of DC unit and its firmware is monitored and configured via PC application.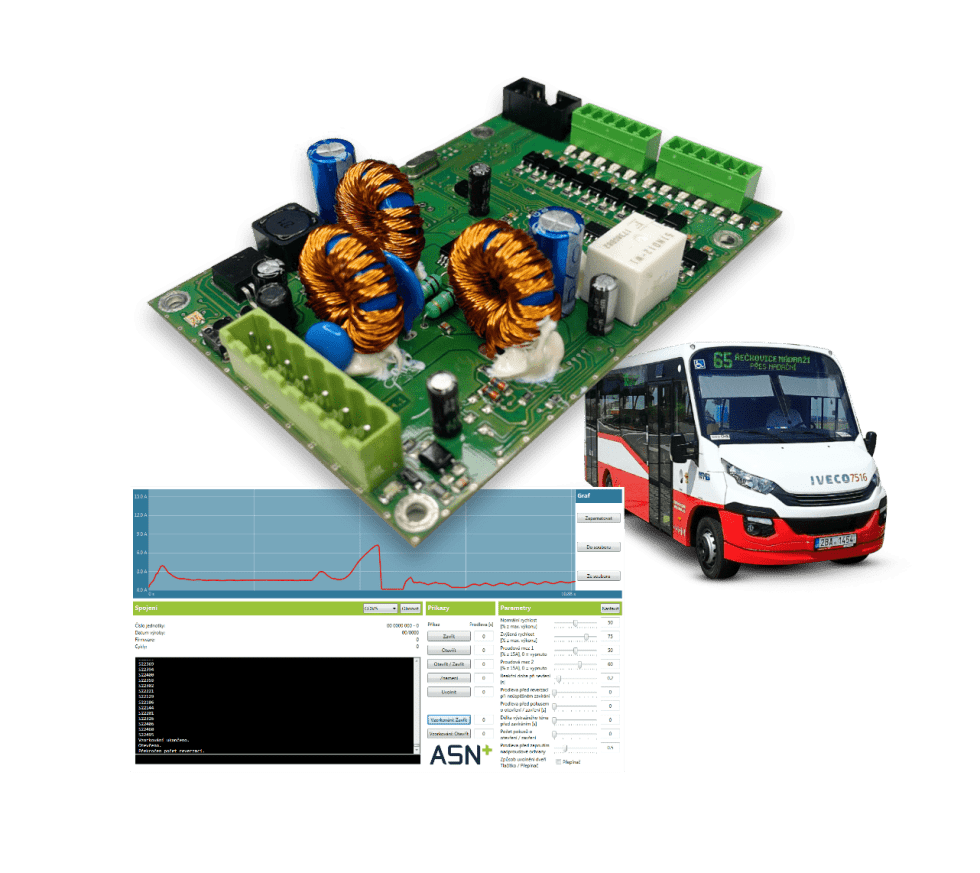 Our flexibility and ability to support your firmware developers team.
Our team has in-depth knowledge for efficient firmware development,both at the technology level (STM32, Broadcom BCM2711, etc.) and at the control code level (C/C++, Python, VHDL) as well as subsequent external management and control by mobile applications, WEB or desktop application.
Precise project management
We needed to create PCB design quickly according to our demands. The developers from ASN Plus s.r.o. have managed it to our full satisfaction and thanks to it, ASN Plus has become our longterm partner.
ASN Plus s.r.o. uniquely combines solid electronics engineering know-how with a sharp sense for commercial aspects like manufacturability, life cycl cost and economie of scale. All combined with affable customer support, direct links to the technical experts and a can-do attitude. We look forward to continuing our collaboration with this fine team.
ASN Plus has managed to redesign electronics including firmware adhering to the budget and time scale at the same time. Their solution helped to fix the pain points of the product, which were the reasons for product innovation. Due to provided quality outputs and precise attitude of ASN Plus we will be happy to continue contributing on this and future projects.
We consider ASN Plus s.r.o. company as a strategic partner in the field of mictroelectronics and fimware and apps. We have managed to solve all the challenges thanks to their know-how in development and our transparent and effecient cooperation. ASN Plus s.r.o. has helped us to reach the significant position on the market.
We successfully cooperate with ASN Plus s.r.o. company on prototype development of IoT devices in long term.
What else you will surely appreciate about our cooperation?
We rely on finishing the projects under the agreed conditions. We combine technical know-how and commercial aspects.
We are easy to reach, we regularly communicate and you will have a current overview of the project.
We are able to save time and costs due to efficient project management. We use tools such as Caflou and Altium Designer to make it possible.
We are able to adapt to your needs. We will become your development department or we will help your current developers team.
We are able to promptly respond to your requests. We can flexibly help your current developers team and thereby decrease your fix costs..
Let's consult your project!