References > Industrial meteostation
Meteostation collects data from several probes and sensors data such
as road probe, it evaluates the data, sends it to web application and controls variable message traffic signs.
Technologies:
STM32
Ethernet (2 ports), USB
8 serial ports with adjustable baud rate protocol and interfac (RS 232/485/422)
5 four/eight-channel module for temperature voltage and conductivit analog probes
Battery, Battery management system - BMS
RTC, SD card
PT100, Digital I/O
Outputs - Relay, High-side switch
Capacitive galvanic peripherals separation
FW upload via USB
MQTT/JSON server communication
Web application for remote configuration and monitoring
TCP port for road probe configuration (IRS31) from PC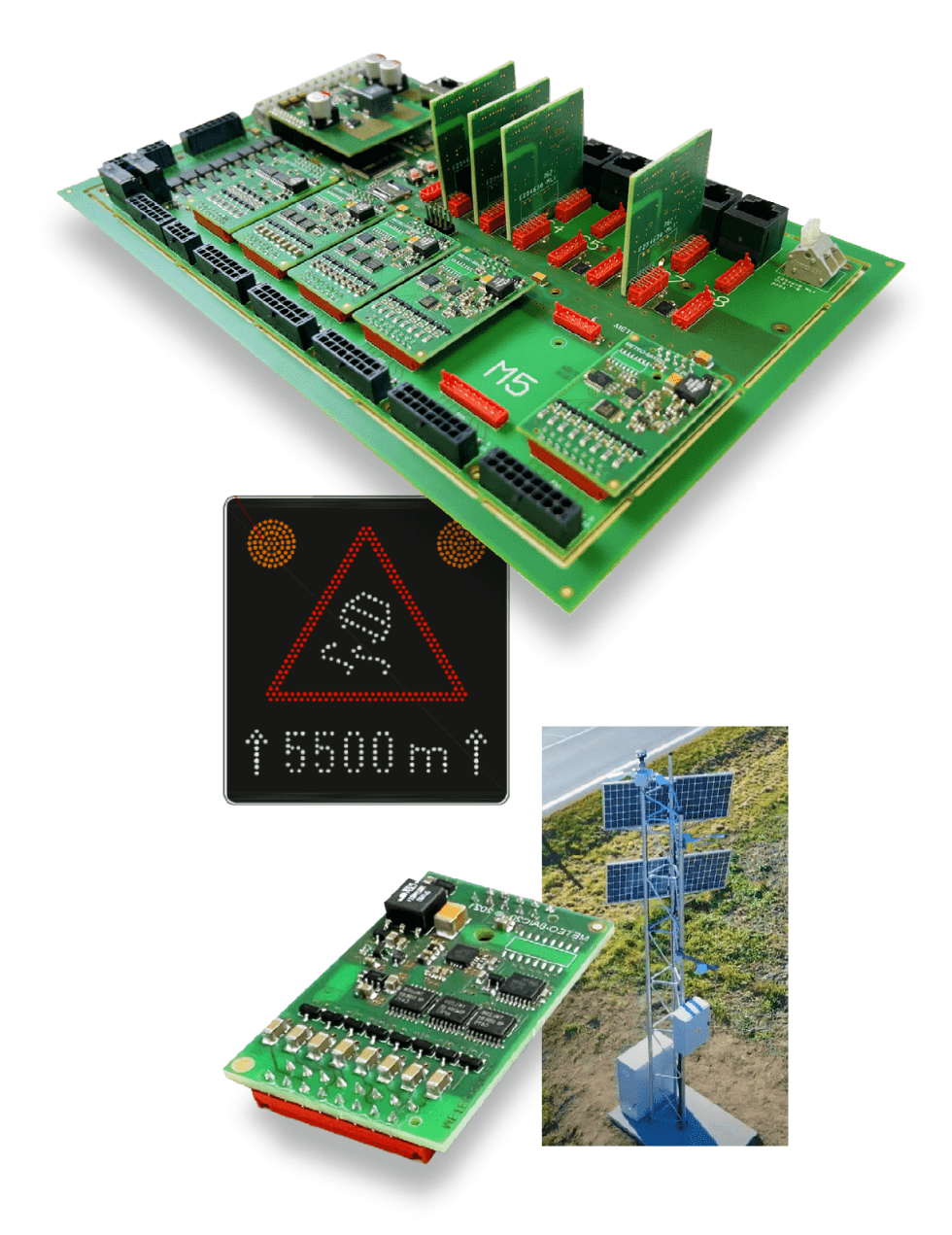 We needed to create PCB design quickly according to our demands. The developers from ASN Plus s.r.o. have managed it to our full satisfaction and thanks to it, ASN Plus has become our longterm partner.
ASN Plus s.r.o. uniquely combines solid electronics engineering know-how with a sharp sense for commercial aspects like manufacturability, life cycl cost and economie of scale. All combined with affable customer support, direct links to the technical experts and a can-do attitude. We look forward to continuing our collaboration with this fine team.
ASN Plus has managed to redesign electronics including firmware adhering to the budget and time scale at the same time. Their solution helped to fix the pain points of the product, which were the reasons for product innovation. Due to provided quality outputs and precise attitude of ASN Plus we will be happy to continue contributing on this and future projects.
We consider ASN Plus s.r.o. company as a strategic partner in the field of mictroelectronics and fimware and apps. We have managed to solve all the challenges thanks to their know-how in development and our transparent and effecient cooperation. ASN Plus s.r.o. has helped us to reach the significant position on the market.
We successfully cooperate with ASN Plus s.r.o. company on prototype development of IoT devices in long term.
Let's consult your project!