Take a look at our collaborations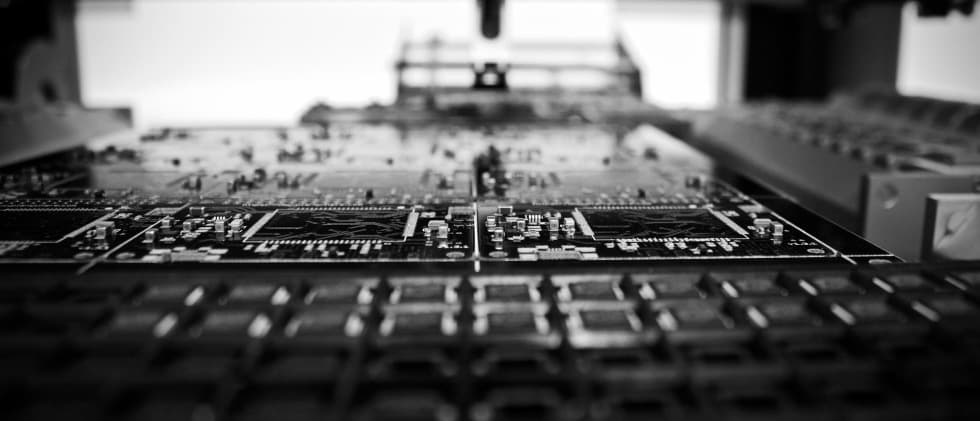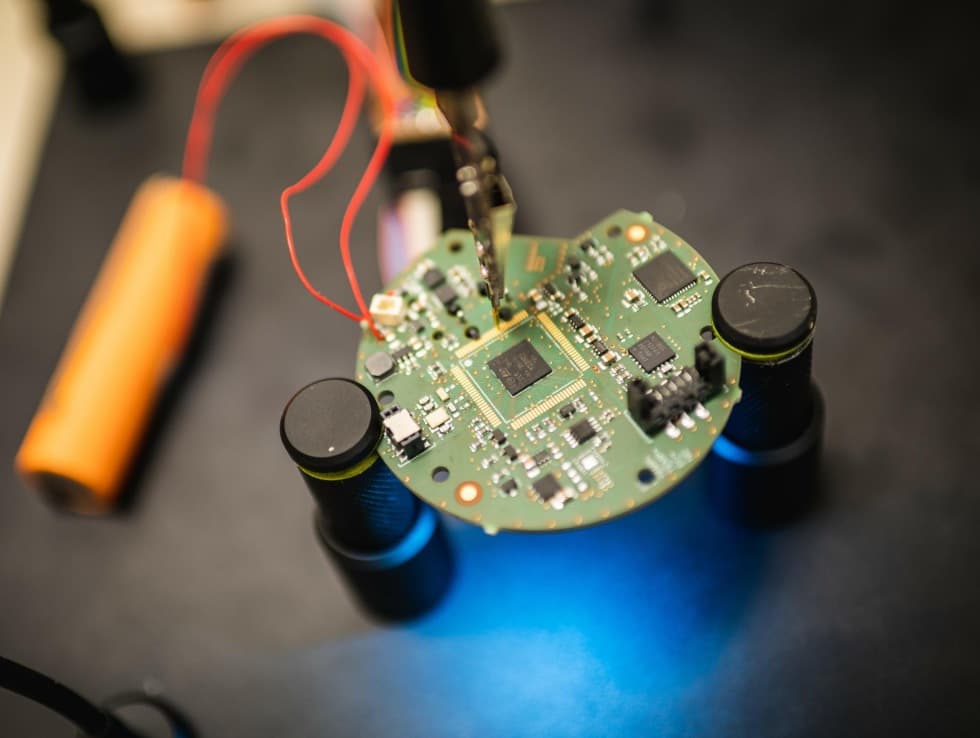 Device for wastewater analysis
Kofatec GmbH is a Swiss company which focuses on scientific research and development of unique products which do not exist on the market yet. We cooperate in electronics and embedded software development of specialized product for wastewater analysis. Device is being developed for mass production in thousands of pieces with a certification for explosive environment zones (ATEX).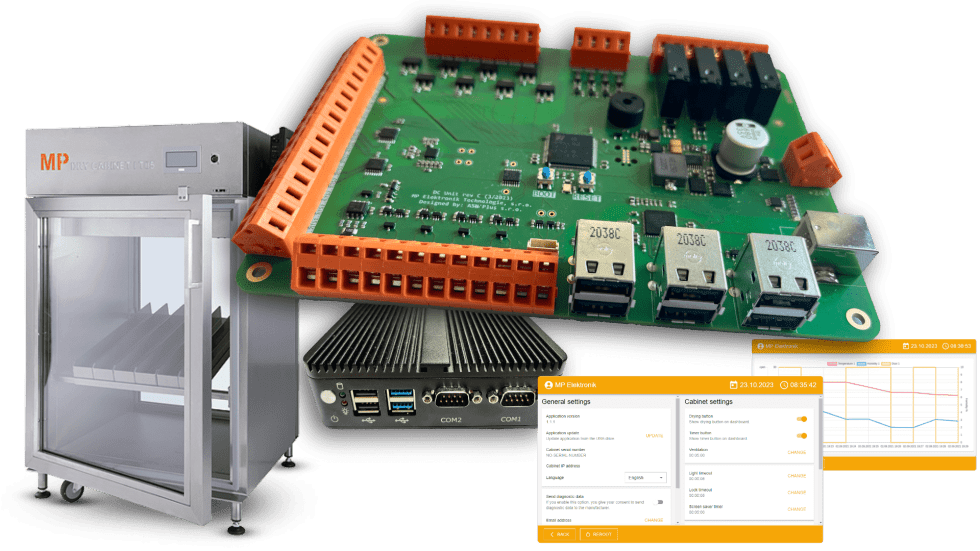 MP Dry Cabinet - Dry Cabinet Unit with mini PC
We have been cooperating with MP Elektronik for many years. We have collaborated on the software development and hardware development for the MP Dry Cabinet control unit. The original control unit was based on compute module 4. However, as time went on, we received feedback that MP Elektronik's customers preferred a system based not on Linux OS, but on Windows OS, which brings them some certain advantages.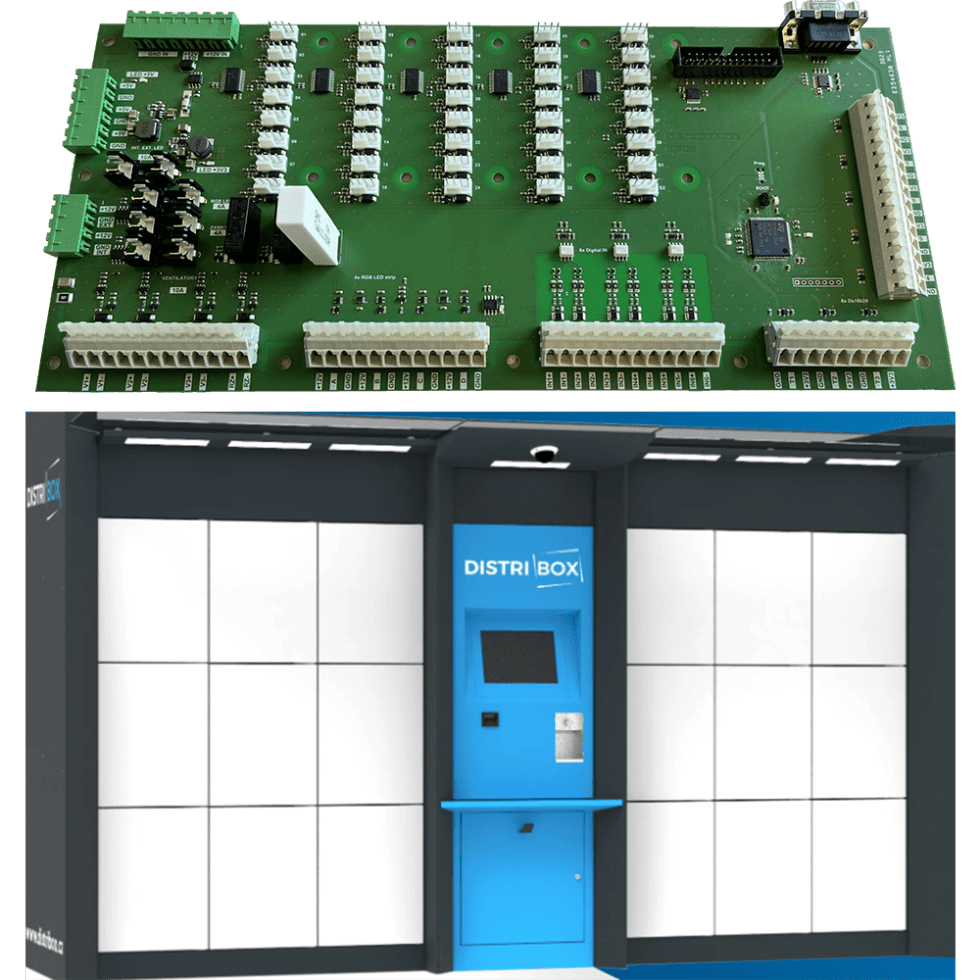 DistriBox - Parcel locker
3iD is a provider of comprehensive solutions from development to implementation of machineries. It produces DistriBox devices, which is a smart parcel locker for food and medicines. ASN Plus needed to solve the complete hardware and embedded software design, including Python software for communication between the embedded software and 3iD's application software.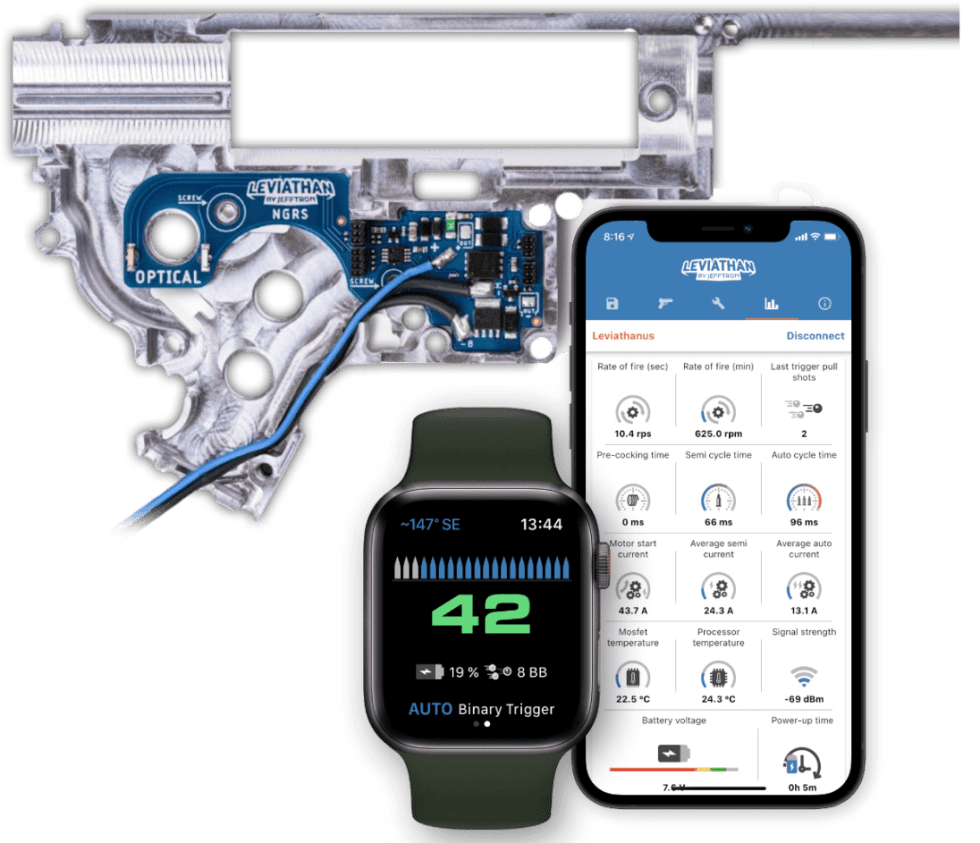 Electronics and apps for airsoft
The embedded software of the Leviathan device controls airsoft gun shooting parameters and enables its setting through smartphone application. Controlled parameters are e.g. cadence, burst length, spring pretensioning etc. The smartphone or smart watches application enables statistics tracking and evaluating. We have been communicating on a weekly basis over the years with JeffTron.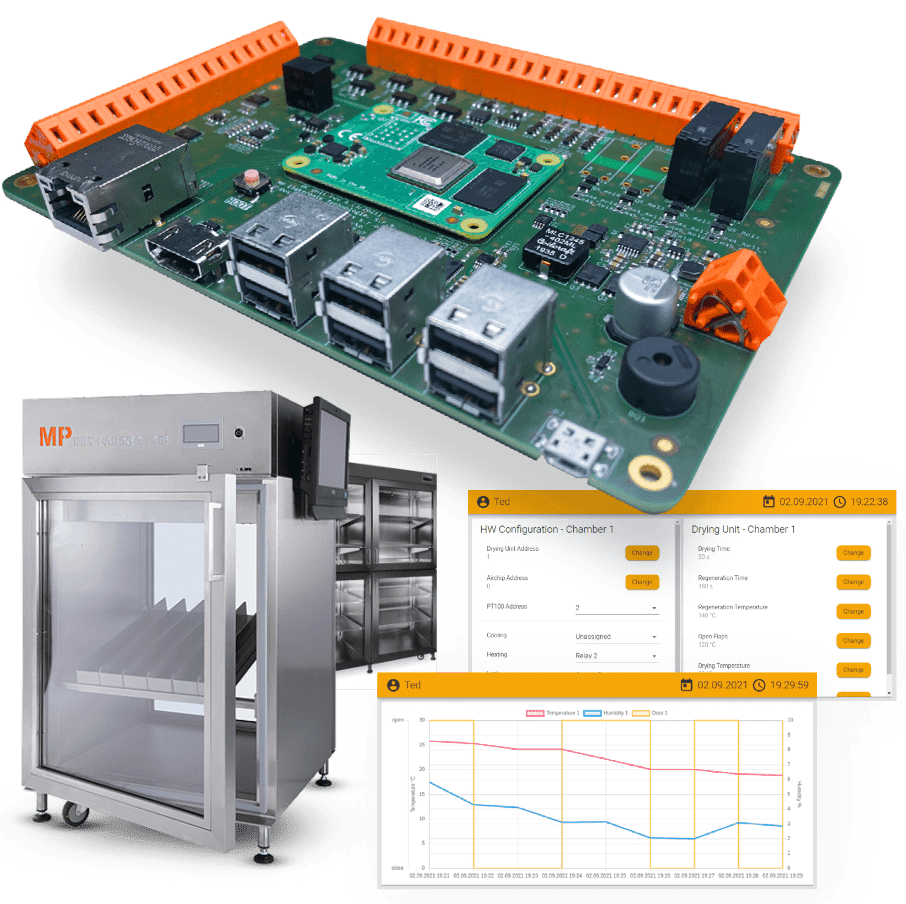 Chamber control unit
MP Elektronik corporation is a provider of complex services for the electrotechnical industry. It produces MP Dry Cabinet devices, which are being sold all over the world. MP Dry Cabinet is an air-conditioned chamber which keeps constant climate conditions for electronic components storage. The unit fully controls and monitors the climate conditions in the chamber. Desktop app differentiates user permissions and supports several verification types such as PIN, RFID, or fingerprint.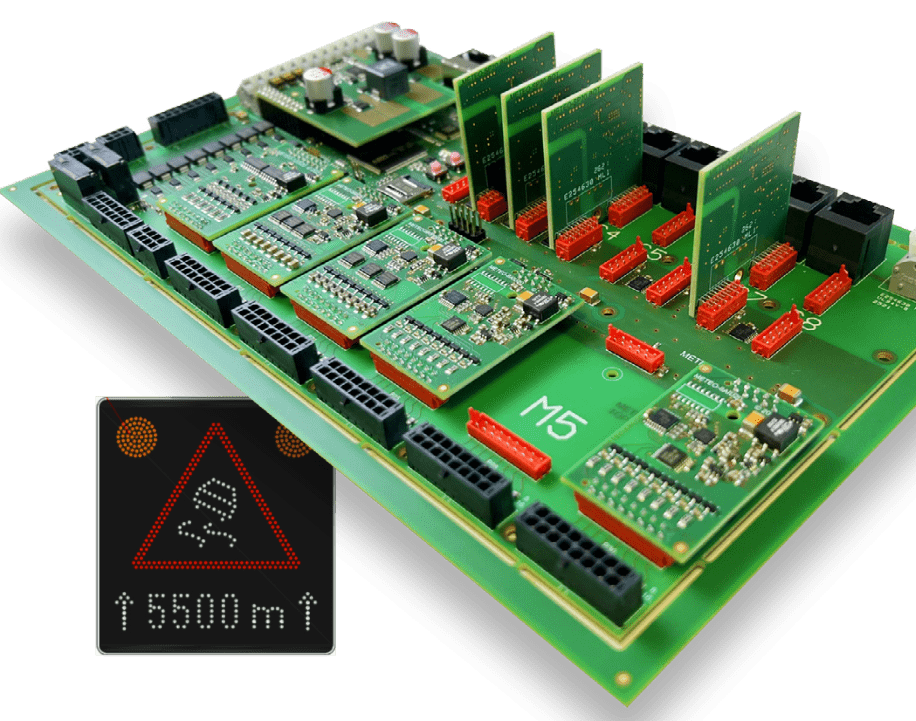 Road weather station
Corporation Medipo is a road weather station producer. These stations are used mainly for road maintenance indication. We develop new hardware, embedded software and web app for station servicing within the framework of cooperation. Weather station uses several external probes with analogue output for temperature, conductivity, voltage and current measurement.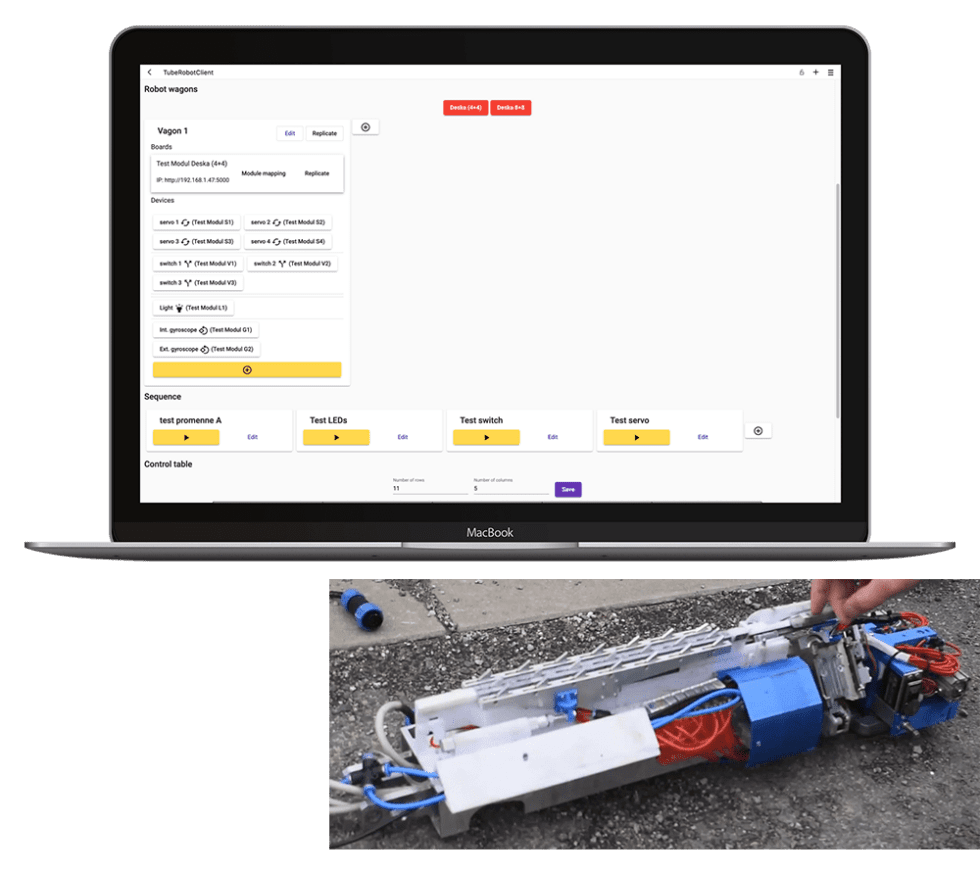 Robotic optic cable laying
We involved in the development of a robot for laying optic cables in sewers without the need of excavation works. As part of the project, we implemented the robot peripherals control systems such as gyroscopes, encoders, servos, both on the embedded software side and on the web app side. We have developed a low latency and high image quality camera stream solution for real-time control of the entire robot.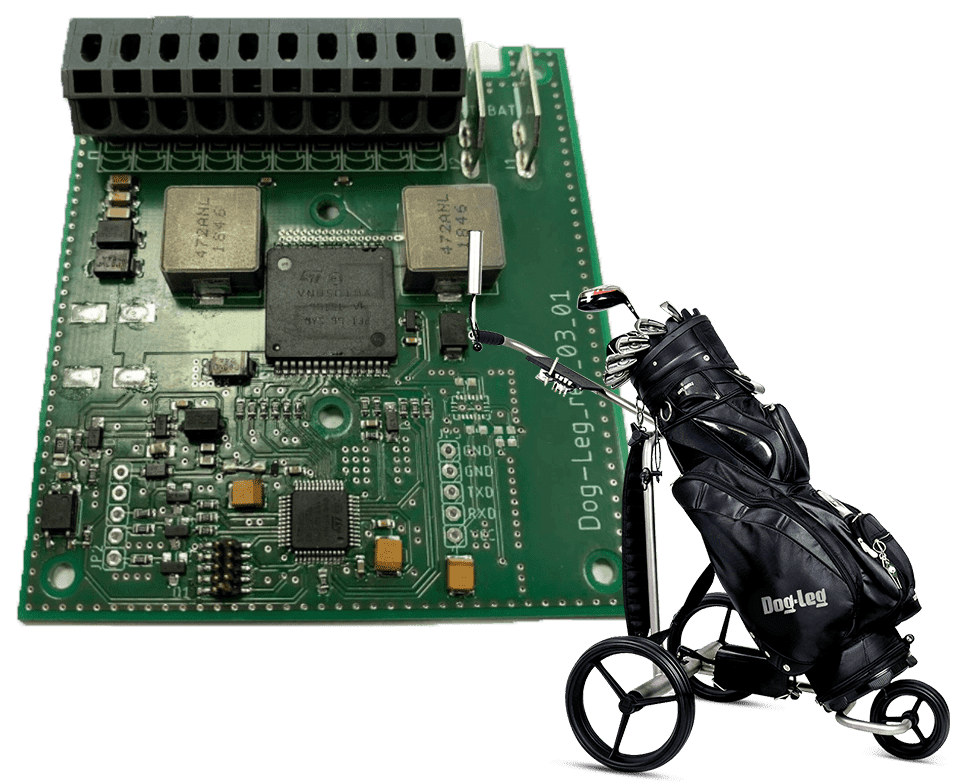 Control unit for golf carts
Elmet is a Czech company engaged in the production and development of electronics, precision mechanics, medical and laboratory technology. One of the company's projects is the development of electric golf trolleys. As part of this project, Elmet approached us to help him innovate and optimize the control unit for golf carts. Our task was also to prepare the electronics for future expansion for control using mobile devices or smart watches.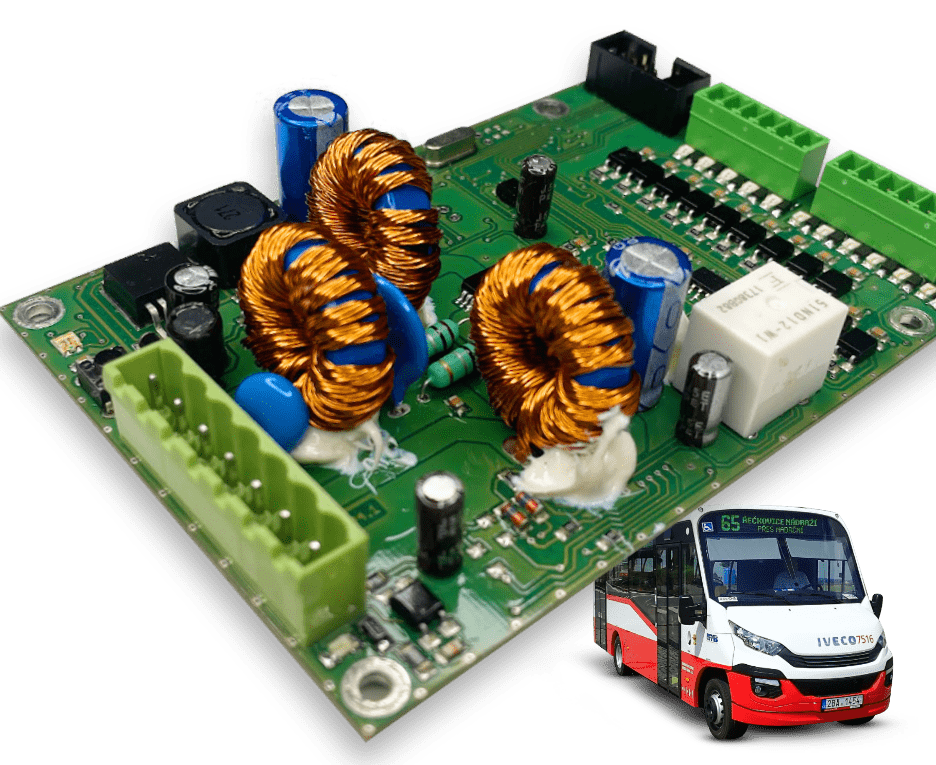 Door Control Unit
The device controls door openings in public transportation buses. It enables setting door opening and closing speed and fluency including the gripping force. The device controls signalization buttons and other peripheries.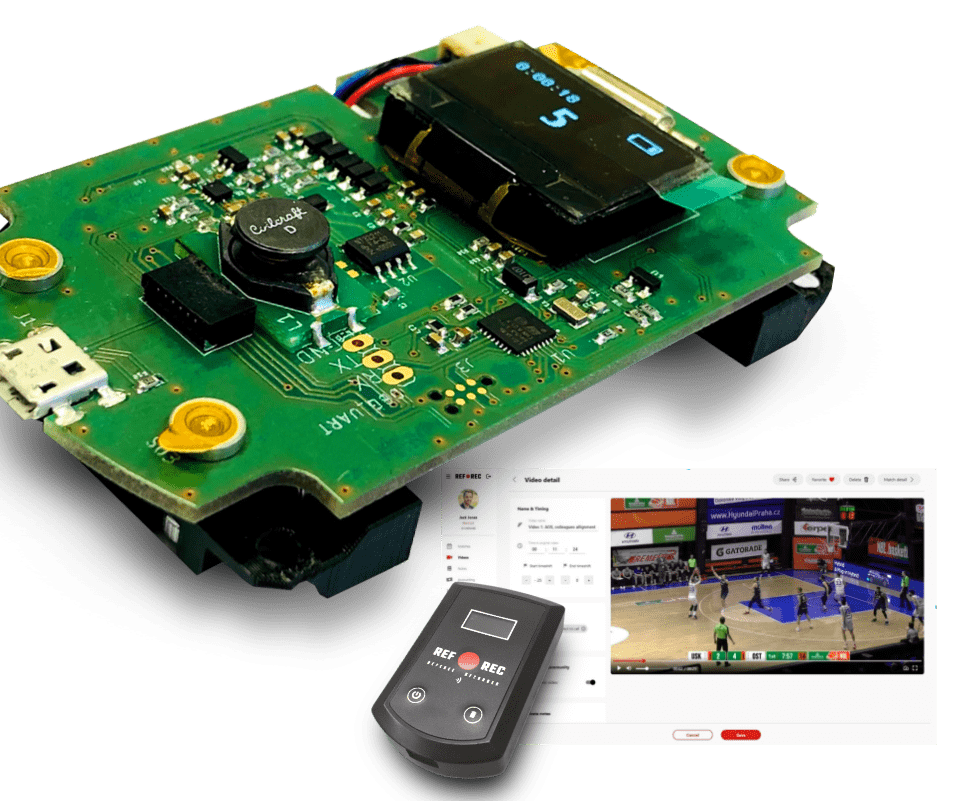 Referee recorder
Referee recorder is designed for professional referee use. In case of a controversial moment during the match the referee presses a button and the device creates a time track. When the match finishes, the referee transfers the time tracks via NFC technology to the smartphone application. The referee is then able to go through only the selected time tracks instead of going through the entire match record.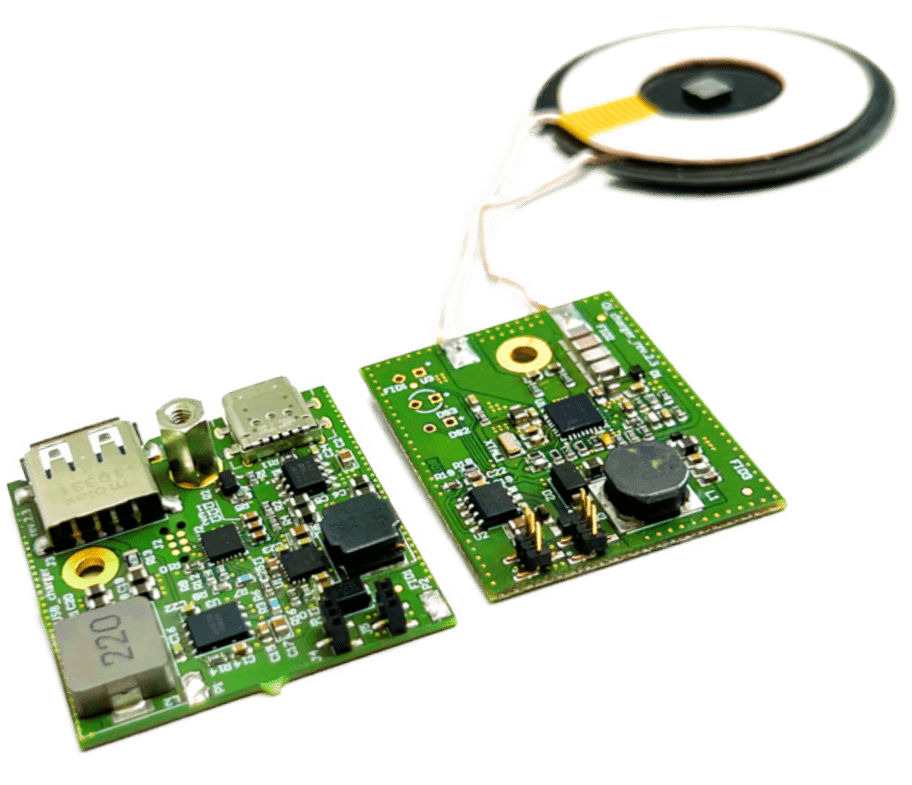 USB charger + Qi charger
Ultra small size USB charger for chair, nightstand, panel, public transportation, smart bench etc. installation.
Do you have a specific assignment or a project that does not require intensive collaboration? We will develop a bespoke product for you.
Do you have a concept and need to actively collaborate on the project? We will be happy to help! Together, we will create an agile team. We will communicate with each other on a weekly basis, but if necessary, we can be in contact every day.
We needed to create PCB design according to our demands. The developers from ASN Plus s.r.o. have managed it to our full satisfaction and thanks to it, ASN Plus has become our longterm partner.
ASN Plus s.r.o. uniquely combines solid electronics engineering know-how with a sharp sense for commercial aspects like manufacturability, life cycle cost and economie of scale. All combined with affable customer support, direct links to the technical experts and a can-do attitude. We look forward to continuing our collaboration with this fine team.
ASN Plus has managed to redesign electronics including embedded software adhering to the budget and time scale at the same time. Their solution helped to fix the pain points of the product, which were the reasons for product innovation. Due to provided quality outputs and precise attitude of ASN Plus we will be happy to continue contributing on this and future projects.
We consider ASN Plus s.r.o. company as a long-term strategic partner in the field of microelectronics, embedded software and apps. We have managed to solve all the challenges thanks to their know-how in development and our transparent and effecient cooperation. ASN Plus s.r.o. has helped us to reach the significant position on the market.
We successfully cooperate with ASN Plus s.r.o. company on prototype development of IoT devices in long term.
Clients who have given us trust
Let's consult your project!