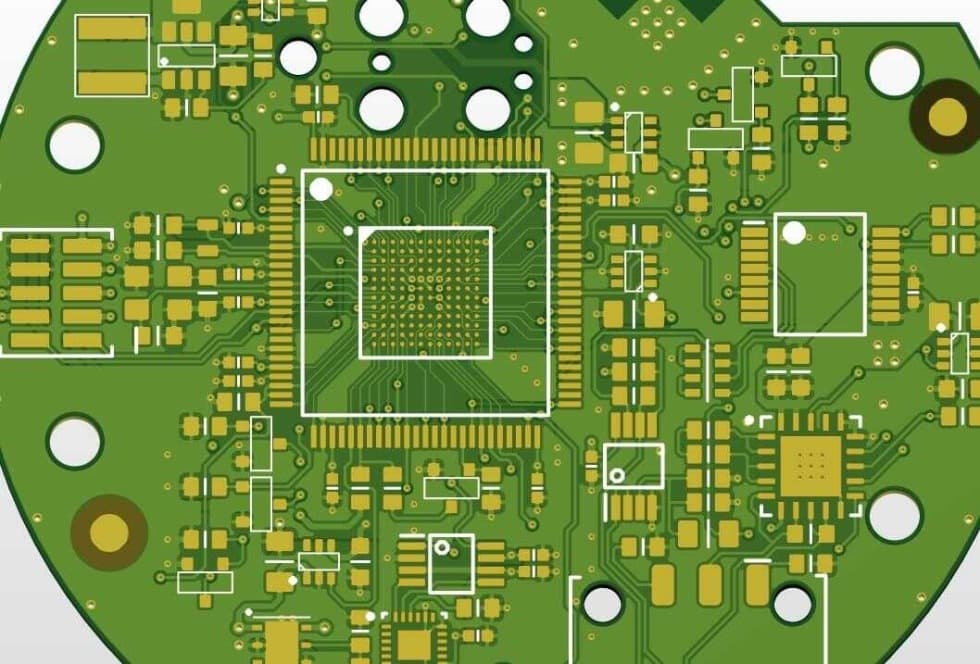 We provide PCB production for our customers
We mediate the production of single-sided, double-sided (double-layer) and multi-layer up to 12-layer printed circuit boards (PCB). Also HDI, flexible and FLEX-RIGID PCB. We can process the plates chemically: leaded and lead-free HAL, chemical tin, chemical Ni/Au, galvanic Ni/Au. We care about quality. We use verified suppliers. We arrange production from one piece to a large series. Thanks to the PCB manufacturer, we are able to significantly reduce the price or shorten the delivery time.
Pool servis
material FR4 1.6 mm, 2L, 4L, 6L
surface finish: HAL Pb free, Ni / Au
charged area from 1 dm²
Delivery times
pool servis: 1 - 7 days
standard production: from 8 days
Technologies
single-sided, double-sided, multilayer
HDI PCB, Flex, Rigid-Flex, Hybrid PCB...
solder mask, screen printing, milling, gold fingers, half holes...

AOI, electrical testing
We also provide PCB assembly for our partners.
Our services include Electronics development and PCB design.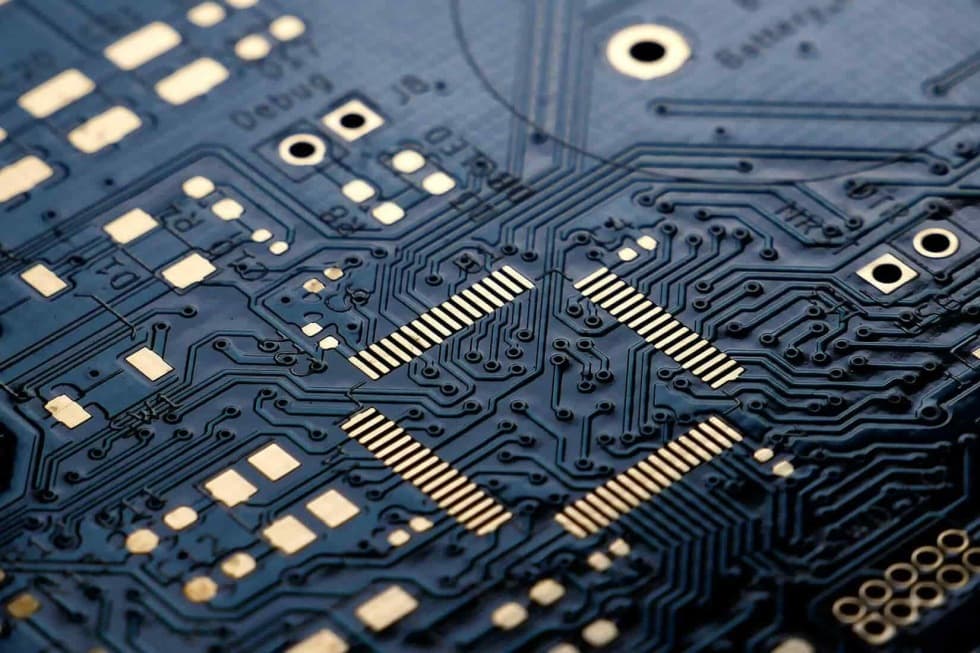 We needed to create PCB design according to our demands. The developers from ASN Plus s.r.o. have managed it to our full satisfaction and thanks to it, ASN Plus has become our longterm partner.
ASN Plus s.r.o. uniquely combines solid electronics engineering know-how with a sharp sense for commercial aspects like manufacturability, life cycle cost and economie of scale. All combined with affable customer support, direct links to the technical experts and a can-do attitude. We look forward to continuing our collaboration with this fine team.
ASN Plus has managed to redesign electronics including embedded software adhering to the budget and time scale at the same time. Their solution helped to fix the pain points of the product, which were the reasons for product innovation. Due to provided quality outputs and precise attitude of ASN Plus we will be happy to continue contributing on this and future projects.
We consider ASN Plus s.r.o. company as a long-term strategic partner in the field of microelectronics, embedded software and apps. We have managed to solve all the challenges thanks to their know-how in development and our transparent and effecient cooperation. ASN Plus s.r.o. has helped us to reach the significant position on the market.
We successfully cooperate with ASN Plus s.r.o. company on prototype development of IoT devices in long term.
Take a look at our referential projects.
MEDIPO
Road weather station
Corporation Medipo is a road weather station producer. These stations are used mainly for road maintenance indication. We develop new hardware, embedded software and web app for station servicing within the framework of cooperation. Weather station uses several external probes with analogue output for temperature, conductivity, voltage and current measurement.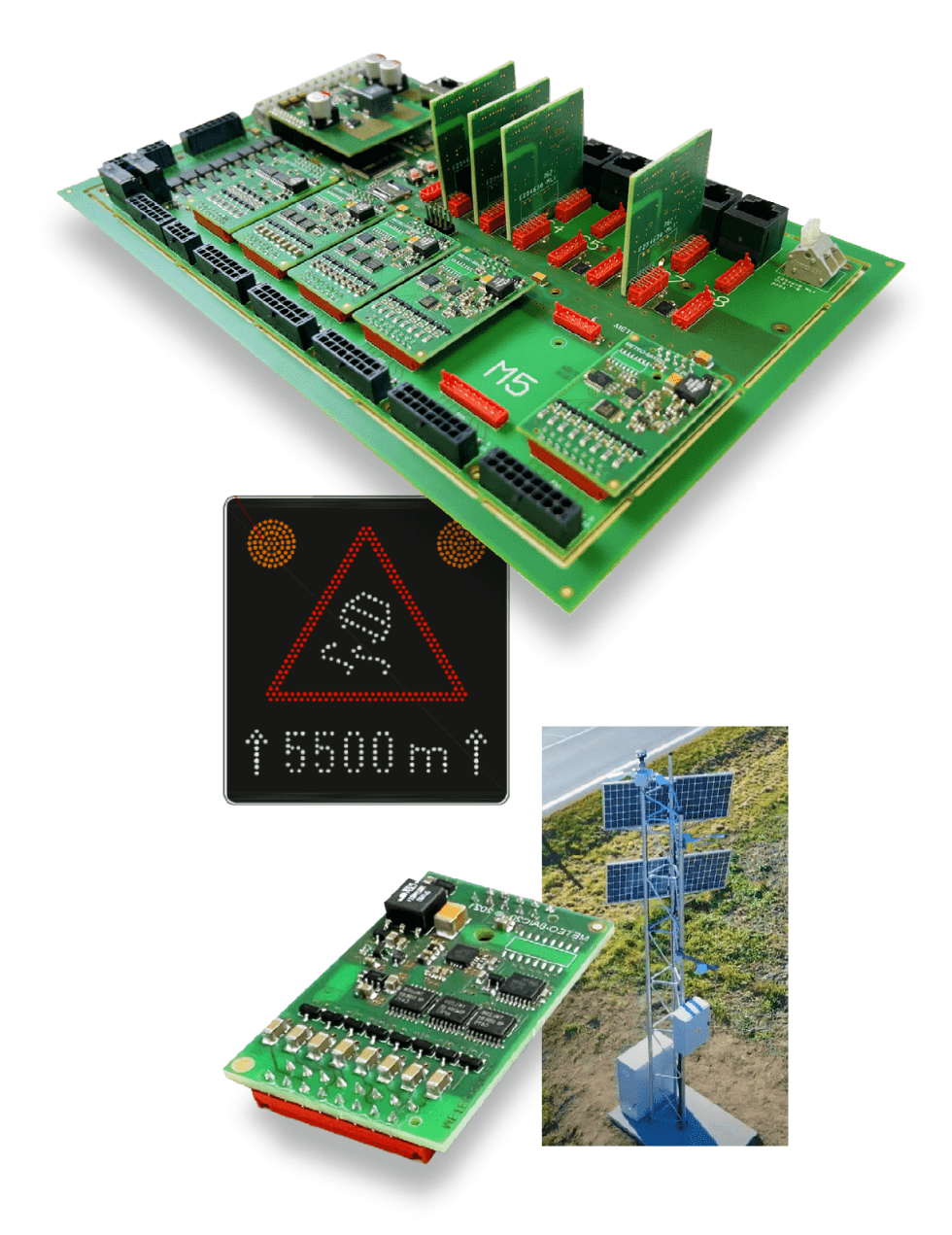 Clients who have given us trust
Let's consult your project!